Skip to main content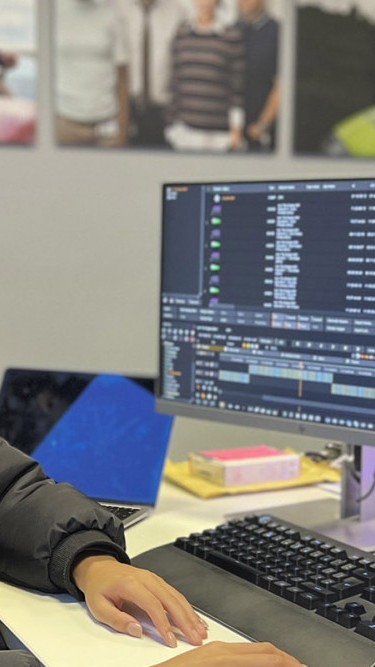 It's more than just training. It's the start of something big.
Growing a career in production at ITV is possible. Nurturing creative talent and technical skills is our thing.
Our ITV Academy provides development programmes for our own production staff, as well as traineeships and entry-level pathways into one of the world's largest commercial production companies. By being part of the ITV Academy, you'll be offered industry-leading production training and feel connected to a well networked and supportive cohort throughout your time with us.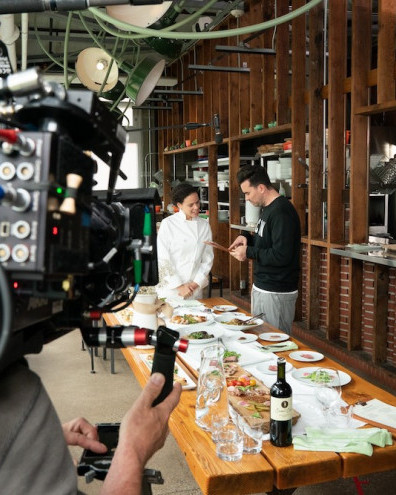 Our incredible crew puts on quite a show
ITV plc is an integrated producer, broadcaster, streamer. In a nutshell, this gives ITV access to a fantastic slate of shows from ITV Studios, and gives advertisers innovative and impactful opportunities to integrate their brands into our shows.
Our production business, ITV Studios is all about award-winning, record-breaking, headline-grabbing shows. Big-name brands like The Voice, Love Island, Line of Duty, Queer Eye, Schitt's Creek, Physical and many, many more are huge hits all around the world.
ITV Studios makes content in 13 countries across 60+ labels in the UK, US, Australia, France, Germany, The Nordics and Italy to name a few, and sells shows to hundreds of territories. Together with creators, producers, global networks and streamers, we're behind the scenes of some of the greatest genres. Bringing thousands of hours of entertainment to everyone everywhere.
Do you want to be part of it?

The ITV Academy is the best place to start, nurture or grow your career
Wherever you're from, no matter your background, ability or experience, as long as you're passionate, the ITV Academy could provide an entry point into our creative industry. So why not grow your career with us?
We produce world-class content and distribute it across the globe, so we need equally world-class talent to work on our shows.
We have Production Training Schemes, Apprenticeships, Graduate Training Schemes, Paid Placements and even Work Experience opportunities to make sure we're reaching the widest range of diverse production talent out there.
We work with industry-leading training providers such as Screenskills, National Film & Television School and Creative Access to turbo charge your career at ITV.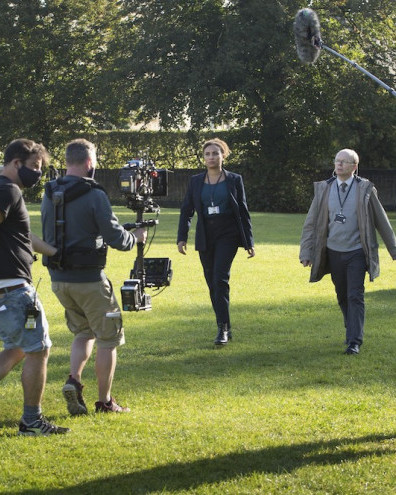 Your gateways to success
Production Apprenticeships - Getting a recognised qualification while working on some of the biggest shows in the UK could be the perfect way to start your career in production. Our 18 month program will give you the perfect opportunity to shine, working in a variety of areas of production to give you the best possible experience.
Production Training Schemes - Our Production Training Schemes are wide and varied. You could be training to be a journalist, working on one of our continuing dramas, or coming up with the next big programme idea, like Love Island. These are open to anyone who can display a passion for being creative.
Graduate Training Schemes (and not just in production) - Finished Uni? Want to know what's next? Why not begin the next chapter of your life with us. We offer graduate training programmes in a variety of business areas within ITV, not just in production. From Legal to Technology, we've got you covered. You may have the domain knowledge, now come get the experience.
Paid Placements - We have many opportunities for paid placements on some of our best known and loved shows. These can be up to three weeks long (and importantly have very competitive rates). What better way is there to enhance your CV and receive a television credit?
Work Experience - A foot in the door is the hardest thing to get if you have no experience. We know that. That's why we offer work experience opportunities to give you a taste of what life is like for one of the UK's best known brands.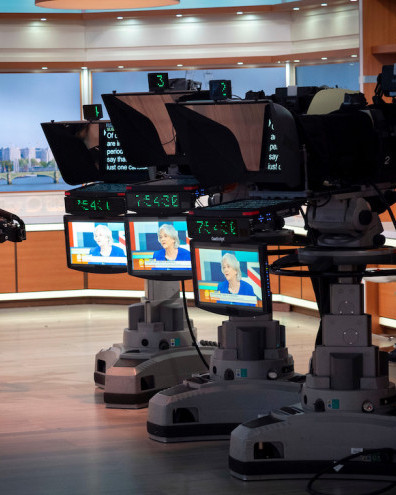 Latest vacancies
ITV's successful writing initiative 'Original Voices' returns to Coronation Street and Emmerdale.
We are offering scriptwriters from under-represented backgrounds the chance to work alongside some of ITV's most experienced scriptwriters on Britain's longest-running Soaps.
Find out more and apply
Latest vacancies
Runners , Coronation Street - 9 Months FTC

Manchester

Content and Production

Find out more